Types of training: Blog by Search My Pets
House Training and Crate Training
Leash Training Dogs and Puppies
Getting Started With Dog Training
How To Socialize Dogs and Puppies
Basic Commands and Fun Tricks
Proofing Behaviors and Troubleshooting
Training Specific Types of Dogs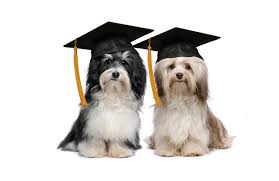 Let's start this blog with House Training and crate training.
Dogs are very intelligent, once they get the things they never forget. To train a dog angel at home is not a task for the Master the dog angels follow. In our last bolg, we discussed HOW TO FEED THE PUP??
Now, this blog is on HOW TO TRAIN DOG AT HOME??
Very first we should start with Basic commands like Sit, Go, Come, Eat, Run, Take it, Get in, Brake, Stay Etc,
How to command your dog and how he/she will follow it??
Take the most loving eating thing in your left hand and command with the right hand.  Dog understand easily the actions of hands. Take your left hand towards the nose of your dog, let them smell the thing you have in your hand very first, just give a small piece of that thing now start commanding. When you command to sit push their back body down and make them in a sit position when your dog comes in Sit position give a treat and appreciates them with words "GOOD BOY/GOOD GIRL, VERY NICE, KISS THEIR HEAD. They are greedy of love and appreciation by the master.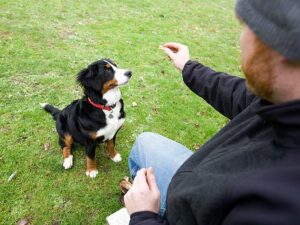 Follow the instructions for each command to do these remedies on a daily basis for 1 week. They will get your language.
For Outing How to train the dog??
First of all talk to your dog let them clear all the things you will notice they are listening to you. When you take them for outing take some piece of biscuits in your hand and keep the command them. On following appreciate them treat them. If any Car or Another dog is coming to your dog and he/she getting over-excited divert them with loving hit on the hip or make a different sound to break their excitement or If your dog is friendly to let go them and meet with another dog. After greeting give a treat keep command "Greet Properly".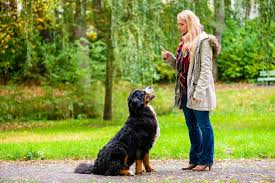 The rest of the will discuss in our next blog.
For more knowledge or questions comment us:
For your dog angel accessories visit us: https://www.searchmypets.com/